With the shift, "the opener" and launch angle in full effect, the 2019 baseball season has been one that fans will never forget.
Another component that certainly requires more attention is the National League MVP race. It's hard to remember seeing two players neck and neck, but that's the type of seasons Dodgers OF Cody Bellinger and Brewers OF Christian Yelich are having.
Before we get into the statistics and who I think should be MVP, both of these players have incredible stories that have led them to this moment.
The 2013 4th round draft-pick has baseball in his in blood, as father Clay Bellinger played four seasons with the Yankees (3) and Diamondbacks (1). Sometimes, you see sons be too afraid to follow their father's steps due to being their shadow.
(USA Today Sports / Jeff Hanisch)
Bellinger proved that wasn't the case, as he posted a .267 batting average, hit 39 home runs and 97 RBI as a rookie in 2017. He earned rookie of the year and finished 9th in MVP voting.
We hear the cliche that Baseball is a game of ups and downs, and 2018 was a bit of a struggle for the 1B/OF. In 162 games, his batting average dipped seven points (.260), hit 25 HR, 76 RBI and set a career-high in strikeouts (151).
Fans were already questioning his swing and if he belongs in the big leagues. The third-party year big leaguer might be having his best year yet, as in 112 games Bellinger has the chance to set a career-high in batting average (.321), home runs (37) and RBI's (88).
Yelich had high expectations off the bat, as he was selected by the Marlins in the first-round (23rd overall) of the 2010 MLB draft. Yelich had the opportunity to play alongside OF's Giancarlo Stanton and Marcell Ozuna.
Things just never seemed to click in Miami, as maybe the constant losing seasons got to him. His best season with the fish was in 2016, as he produced a .298 batting average with 21 HR and 98 RBI.
The Marlins shook things up in the 2017-18 offseason, as Yelich was traded to the Milwaukee Brewers in a major rebuild move. Stanton was traded to the New York Yankees and Ozuna was traded to the St. Louis Cardinals.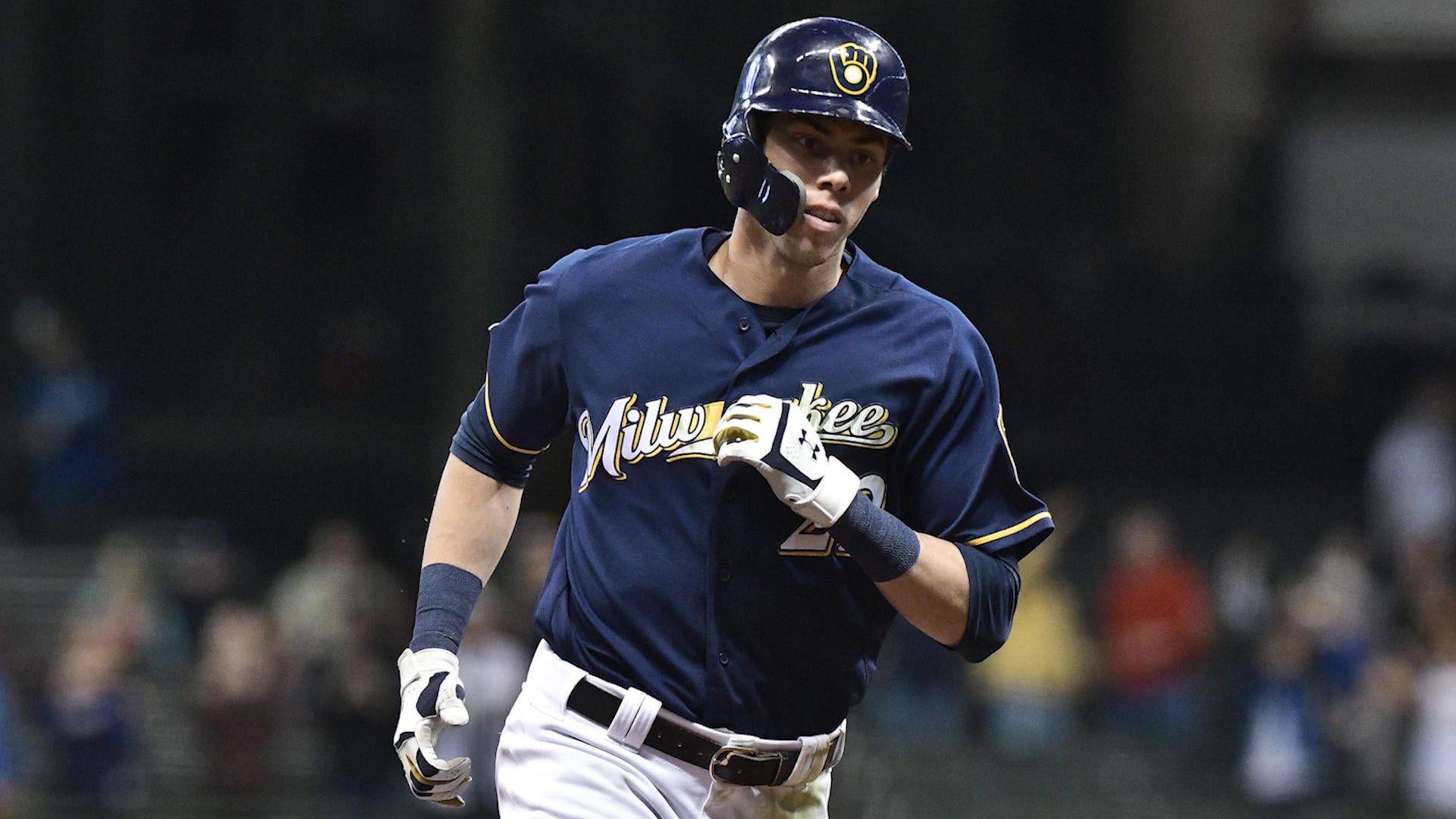 (Flipboard)
Milwaukee seemed to unleash a beast inside Yelich that Miami couldn't, as his 2018 season earned him the NL MVP. He posted a .326 batting average with 36 HR and 110 RBI, which were all career highs in 147 games. He also had a ridiculous OPS of 1.000, which is something offensive players dream about.
If you can believe it, Yelich's 2019 season is even better. In 104 games, he has a .336 batting average, 39 HR's, 84 RBI's and an OPS of 1.133.
Both players present a unique case of you can't go wrong with who you choose. Who do I choose as MVP? Bellinger.
While Yelich's past two seasons have been incredible to watch, Bellinger's defensive versatility is what sets him apart.
He's shown the ability to play IF/OF at a high level. In the outfield, he's played 849.9 innings and has a .990 fielding percentage. At 1B, he's played 118.1 total innings with a 1.000 fielding percentage and ten double plays turned.
No disrespect to Yelich, because at this rate he has the chance to go down as one of the best Brewers ever. With only a month left, it will be interesting to see who the MLB goes with and if the choice becomes more clear.