Key Additions: Adrian Amos, Za'Darius Smith, Preston Smith, Billy Turner, Rashan Gary, Darnell Savage, Elgton Jenkins, Jace Sternberger, Kingsley Keke, Dexter Williams and Matt LaFleur
Key Return: Marcedes Lewis
Key Departures: Clay Matthews, Randall Cobb, Jake Ryan, Bashaud Breeland, Nick Perry, Kentrell Brice and Mo Wilkerson
| | | |
| --- | --- | --- |
| Week 1 | Sept. 5th 8:20 PM ET | @ Chicago Bears (NBC) |
| Week 2 | Sept. 15th 1:00 PM ET | vs. Minnesota Vikings (FOX) |
| Week 3 | Sept. 22nd 1:00 PM ET | vs. Denver Broncos (FOX) |
| Week 4 | Sept. 26th 8:20 PM ET | vs. Philadelphia Eagles (FOX) |
| Week 5 | Oct. 6th 4:25 PM ET | @ Dallas Cowboys (FOX) |
| Week 6 | Oct. 14th 8:15 PM ET | vs. Detroit Lions (ESPN) |
| Week 7 | Oct. 20th 1:00 PM ET | vs. Oakland Raiders (CBS) |
| Week 8 | Oct. 27th 8:20 PM ET | @ Kansas City Chiefs (NBC) |
| Week 9 | Nov. 3rd 4:25 PM ET | @ Los Angeles Chargers (CBS) |
| Week 10 | Nov. 10th 1:00 PM ET | vs. Carolina Panthers (FOX) |
| Week 11 | Bye Week | |
| Week 12 | Nov. 24th 4:25 PM ET | @ San Francisco 49ers (FOX) |
| Week 13 | Dec. 1st 1:00 PM ET | @ New York Giants (FOX) |
| Week 14 | Dec. 8th 1:00 PM ET | vs. Washington Redskins (FOX) |
| Week 15 | Dec. 15th 1:00 PM ET | vs. Chicago Bears (FOX) |
| Week 16 | Dec. 23rd 8:15 PM ET | @ Minnesota Vikings (ESPN) |
| Week 17 | Dec. 29th 1:00 PM ET | @ Detroit Lions (FOX) |
It was a disappointing 2018 season for the Packers as they had high hopes of winning the division and a chance to make another Super Bowl run. It was a rollercoaster of a start for the Packers as Aaron Rodgers went down with a tibial plateau fracture and a sprained MCL but led an incredible comeback against the Chicago Bears, but unfortunately, that's was the highest point of the Packers season as they finished in third place with a 6-9-1 record. Out of those nine losses, six of them were decided by one possession. You could also argue the Packers should have won that tied game against the Minnesota Vikings. Nonetheless, seven close games that were decided by two roughing the passer calls, a horrendous day from Mason Crosby and a Ty Montgomery fumble. Now, I'm not here to build excuses for the Packers, but those are some notable plays that could have changed the way people look at the Packers.
2019 looks to be different as new Packers Head Coach, Matt LaFleur, looks to bring a balanced offense to take the weight off of Rodgers. Last year the Packers threw the ball 640 times (third) and ran the ball 333 times (worst). Coming from Tennessee, LaFleur ran the ball 454 times (ninth) and passed 437 times (31st). LaFleur might of favored the run game in Tennessee, but could you blame him with an injured Marcus Mariota and backup, Blaine Gabbert. The Packers have the weapons to make an impact with Aaron Jones and Davante Adams, but the question will be, who's going to step up? Geronimo Allison needs to stay healthy, Jimmy Graham has to be consistent and Marquez Valdes-Scantling needs to show his development. For once in a long time, the Packers have the talent and staff that makes the offense unpredictable and creative.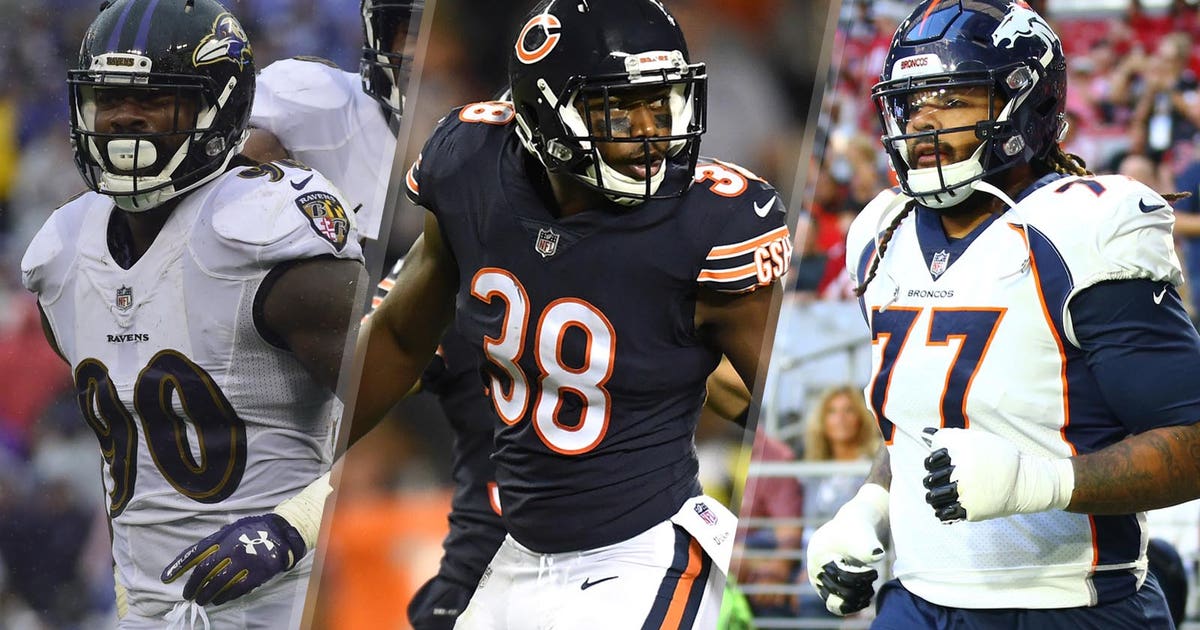 Another thing we haven't seen in a long time is that the Packers spent a boatload of money in free agency. The Packers went out and got Adrian Amos, Za'Darius Smith, Preston Smith, and Billy Turner. Here's how impactful that is; the Packers go from terrible backups in Kentrell Brice and Bryon Bell to great starters in Amos and Turner. Then, below average players in Clay Matthews and Nick Perry to the Smith's. Moral of the story is the Packers got better and younger, especially with rookies like Rashan Gary and Darnell Savage. With a defense already with Kenny Clark, Jaire Alexander, Blake Martinez, Kyler Fackrell, Josh Jackson, Kevin King, and Defensive Coordinator, Mike Pettine, this could be a borderline top-10 defense.
The NFC North is going to be a fun and exciting division to watch this year. The competitiveness between the four teams is going to keep all fans on the edge of their seat, but only one winner can be crowned. After a two year absence from winning the North and making the playoffs, the Packers could find a way back on top and could be that sleeper team to make a run.